On Thursday evening (July 13th), it will be time to dress up.
We will have a big EuroPython Party in the Coconuts Club from 19:00 to 04:00. We will have an aperitivo from 19:00 till 22:00, where we'll serve amazing Italian food, wine, drinks and water. And then it's party time!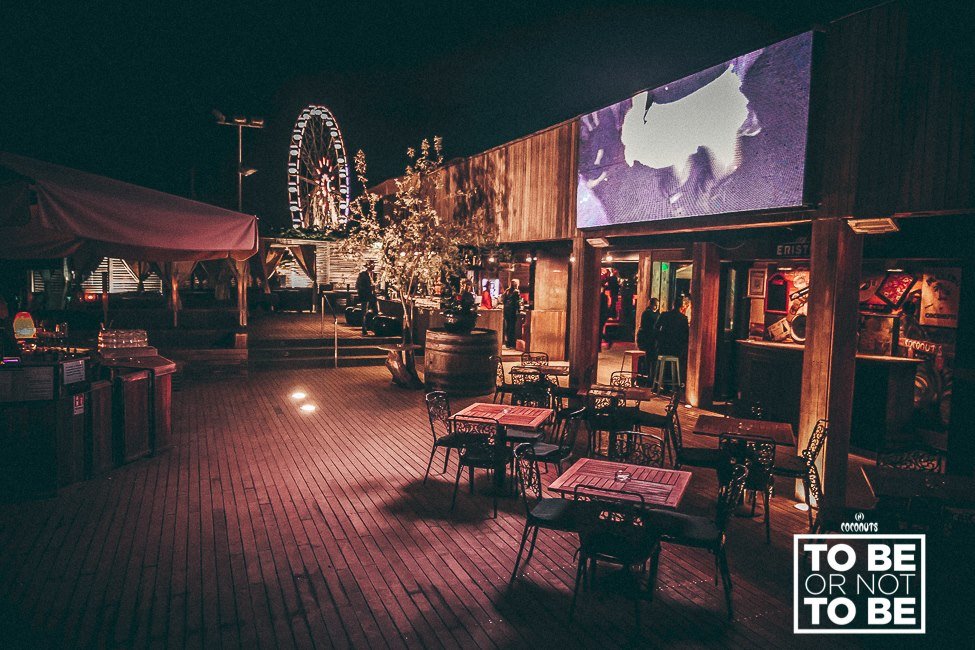 THIS EVENT IS SOLD OUT!
No, there are no more tickets. Thanks for not asking,. ;)
EuroPython Ticket Store
Please note: The social event is not included in the conference ticket!
Tickets for the social event are available in our ticket store (listed under "Goodies") at a price of 25 €. We only have a limited number of tickets available, so book early if you want to be sure to get a ticket!
You can pay using Stripe (credit card) or Paypal. Unless otherwise mentioned, all prices include 22% Italian VAT. Tickets are invoiced by the .
Social Event Summary
Where:  Coconuts Club (Via Lungomare Tintori, 5 Rimini)

When: Thursday, July 13th at 19:00 CEST

Price: 25 € (ticket is not refundable)
The price includes the aperitivo buffet and water from 19:00 till 22:00.
The ticket price also includes 2 drinks (wine, spritz, beer, soft drink). All others drinks have to be paid extra. Please check the price list below for details.
We will have a reserved VIP area inside the club for the entire event. However, please do note that the club will open to the general public after 22:00. Entry to the VIP area will only be possible using the social event ticket.
Schedule:

Entrance will start at 19:00

Party will start around 22:00

Closing 04:00 :-)

Dress code: casual

Music:

Aperitivo:

Rich buffet of Italian specialities, including vegetarian dishes.
Price List for Drinks
This is the price list for drinks not included in the social event ticket:
Bottled beers: 5,00 €
Soft drinks (coke, fanta...): 4,00 €
Cocktails: 6.00 €