To simplify attending the conference from the hotels, we have organized a shuttle bus which you can use to get to venue and back to your hotel. The buses are marked with the EuroPython 2017 logo.
Bus stop at the venue
The bus stop at the venue is just outside the Foyer C entrance (the red dot).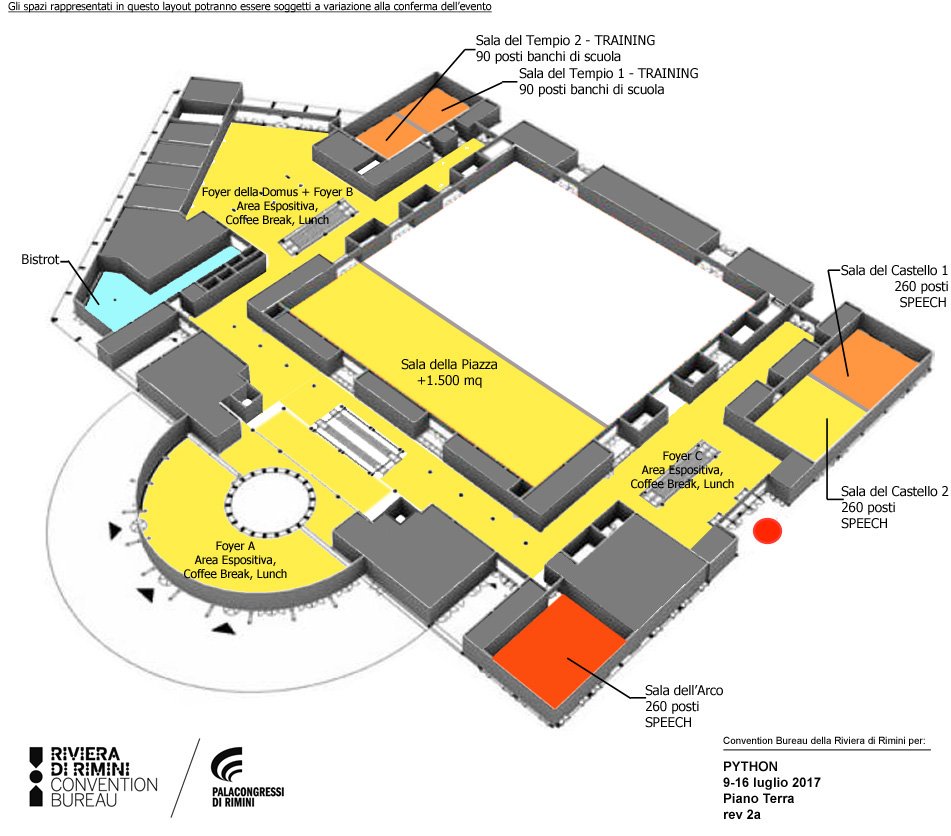 Route
The bus route is the same as the bus line 11, it makes all the stops till the train station. There are two buses in operation, a smaller one with 20 seats and a larger one with 54 seats.
Timetable
This is the time table we received from the venue:
12/07/2017

from 08:30 to 09:00

HOTEL VS. PALACONGRESSI

 

 

from 09:30 to 10:00

HOTEL VS. PALACONGRESSI

 

 

from 18:00 to18:30

PALACONGRESSI VS. HOTEL

 

 

from 18:30 to 19:00

PALACONGRESSI VS. HOTEL

 

 
13/07/2017

from 08:30 to 09:00

HOTEL VS. PALACONGRESSI

 

 

from 09:30 to 10:00

HOTEL VS. PALACONGRESSI

 

 

from 18:00 to 18:30

PALACONGRESSI VS. HOTEL

 

 

from 18:30 to 19:00

PALACONGRESSI VS. HOTEL

 

 
14/07/2017

from 08:30 to 09:00

HOTEL VS. PALACONGRESSI

 

 

from 09:30 to 10:00

HOTEL VS. PALACONGRESSI

 

 

from 18:00 to 18:30

PALACONGRESSI VS. HOTEL

 

 

from 18:30 to 19:00

PALACONGRESSI VS. HOTEL