The main EuroPython 2017 conference (talks, keynotes, trainings) will be held at the Palacongressi di Rimini (Via della Fiera 23, Rimini).
The EuroPython 2017 beginners' workshop, sprints and dojos will take place at the sprints venue, we are going to announce the location in the next weeks.
Palacongressi di Rimini
Our conference center, the PalaCongressi di Rimini (PCR) is an iconic building in Rimini, built in 2011 and hosting many conferences throughout the year.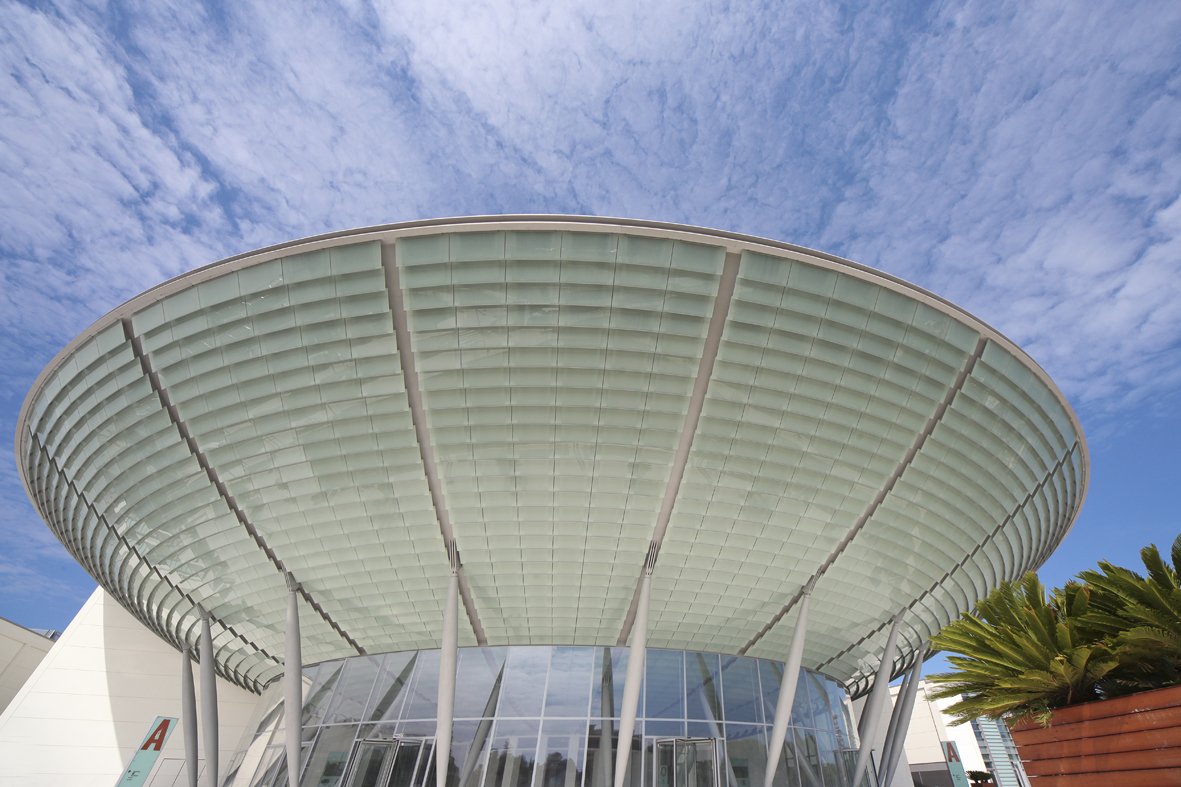 Here's a promotional video to give you an impression of what the interior looks like:
Address
Map